So, let's get these questions out of the way?
These are the most frequently asked questions we receive.
---
To be part of Quimera team you must be studying one of the Modern Language or Literature majors at the University of Brasília. Every semester we open the Recruitment Process (RP) for new members to join. We share dates, notices, and registration information for each RP on
our Facebook page.
Quimera is divided into 4 Boards, the Fiscal Council and the Chairmanship. Each Board is managed by Quimera's Internal Regulation and has its own Methodological Manuals for the area in which they operate. All Junior Enterprise members participate in the execution of services, according to their formation course.
Our Boards are named after the constellation of Pleiades. In the Tupi-Guarani legend, the Pleiades were sisters who, to free themselves from the injustice of the world, ascended into the heavens and became seven (7) stars. Because of this history, which is in line with
Junior Enterprise's values, each nucleus was named after a star.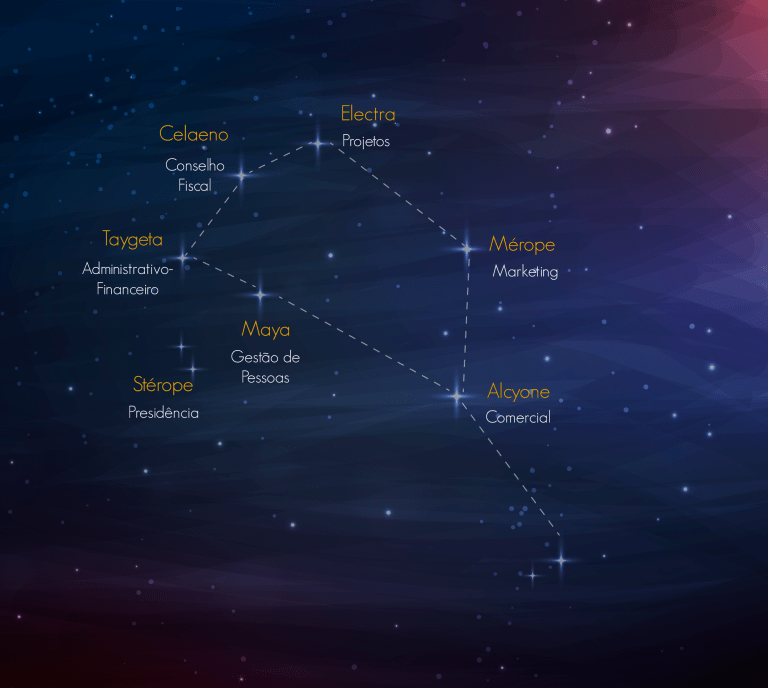 ---